Superior Sod Service and Products
at Competitive Wholesale Prices
When you need sod, or any landscape materials, what partner you choose for a materials provider is a direct reflection on you, as a homeowner or contract professional.
We understand this and strive to provide a superior product, excellent customer service and competitive wholesale prices. We understand that on-time delivery and highest quality products make the ultimate difference in your projects bottom line. And at the end of the day, when the job is all done and you and your team step back, you want to feel good about that reflection. Partner with us for your sod needs, and we will help you keep that reflection shining!
Quality & Consistence
You can count on, to eliminate punch
list call backs
Best Turf Varieties
From aesthetics to durability and
drought tolerance, we have varieties
that meet any demands for your
construction application
Guaranteed On-Time Delivery
We understand the importance of
supplies being delivered on time, so
that your construction schedule stays
on track
Competitive Wholesale Prices
So you can get the bid & keep more
for your projects bottom line
No Delivery Charge for Full Loads
Large Volume Discounts
Knowledge & Experience
Being a 3rd generation sod grower and
supplier, we are here to offer support
and consultation to you
Industry Leading Customer Service
Knowledgeable and friendly staff are
anxiously awaiting to take your order,
striving to meet your needs based on
YOUR schedule, not ours
Get a free Quote
Complete our secure form to contact us today to get a free job estimate.
We Only Grow the Best Sod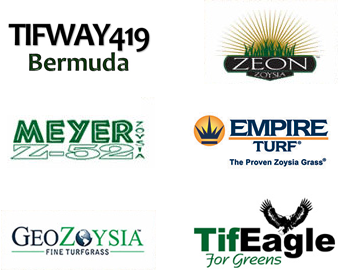 Pick the Sod That's Right For You
Choose a turf variety that will thrive by considering the environmental aspects of the yard (sun, shade, etc.), its intended use (children, adults, pets), and the overall appearance that you're looking for (blade type, color). Call us and we can help you find what you are looking for.
We Are The Farm,
So You Get Great
Wholesale Prices!
Tifton Turf Farms is a family owned turf farm, with roots beginning in the late 1940's under E. Ray Jensen. We are proud of our heritage and continue to produce quality turf products and provide construction & installation services under the leadership and experience of a 3rd generation turf grower, Travis Massey.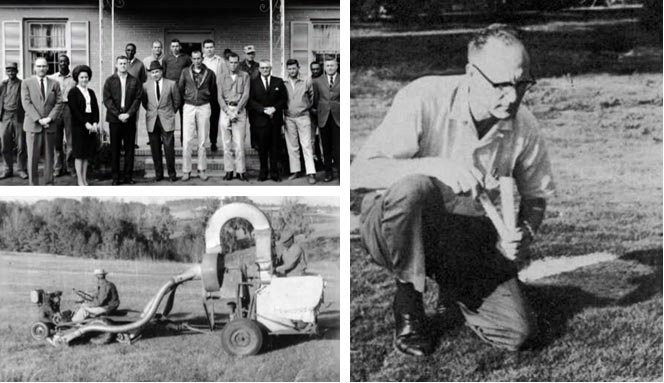 Why choose us?
Tifton Turf is the best choice for green industry professionals, we pride ourselves on being an industry leader to
service and support professionals just like you, even after the sale!
Consistent Quality Farm Fresh Sod
We take pride in growing consistent high-quality sod.
On-Time, Every-Time Delivery
Your sod will be delivered to your site on-time guaranteed per your requested delivery date & time.
Friendly Service & Expert Advice
We are here to support pros like you!
Best Variety & Supply
We offer 6 turf varieties to suit the demands of lawns, sports grounds and golf courses with ample supply to meet your demands.