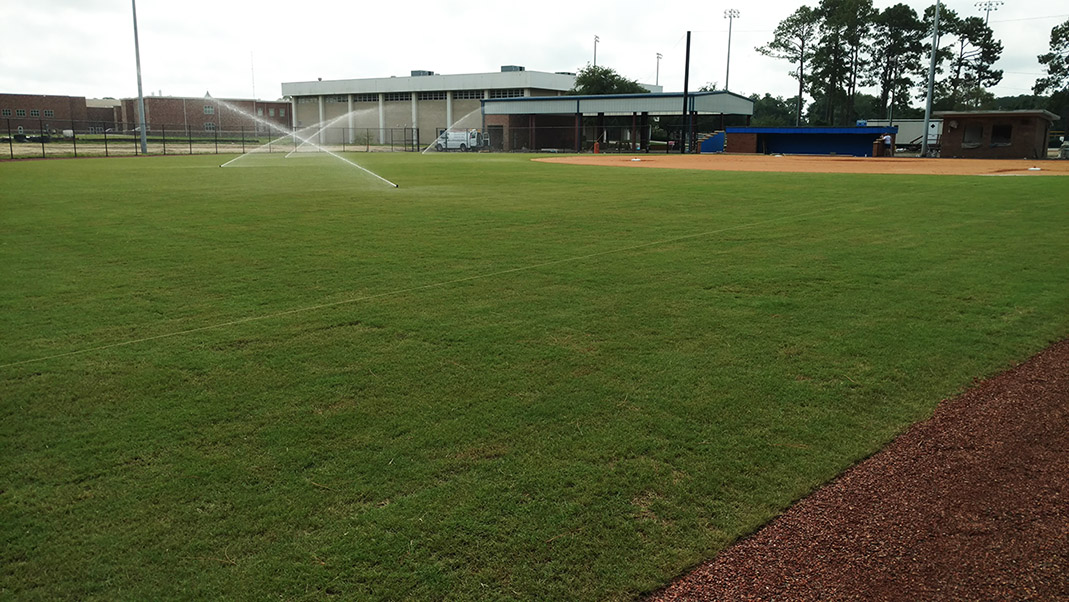 From Sprigs to Turf,
We've Got You Covered
We understand the complexity of athletic fields and the concerns that you must balance to attain the components of good fields, as a Sports Field Manager.
Our experience and knowledge provide the solutions to solve any issues your field is presenting. There are so many ways that you can partner with us for your natural turf sports field, from just needing sod, to full on renovation and new construction projects. No matter the quantity or project size, our experienced crew will provide you the professional quality installation and service you expect.  From Georgia Southern's Paulson Stadium to Historical Grayson Stadium of the Savannah Sand Gnats to high Schools and parks across the Southeast, we offer the highest quality sod products and have provided and installed countless acres of sod to the golf and sports industry since the 1950's. We strive to provide superior service and support, to you the professional, even after the sale.
Contact us today to learn more about how our products and services can help you and your sports fields be on the way to better play.
Athletic Field Services
Athletic Field Construction
Athletic Field Renovation
Sprig Planting
Sod Installation
Grow-In Services
Laser Grading
Aerating & Topdressing
Drainage/Drain Tile Installation
Drainage Silt Fabric Installation
Baseball & Softball Fields
Infield Revitalization/Resurfacing
Pitcher's Mound Construction
Infield Lip Removal
Infield Layout
Athletic Field Conversion
Athletic Field Stripping/Grass Removal
Athletic Field Re-crowning
Athletic Field Revitalization
Consultation Services