Purchase & Delivery Options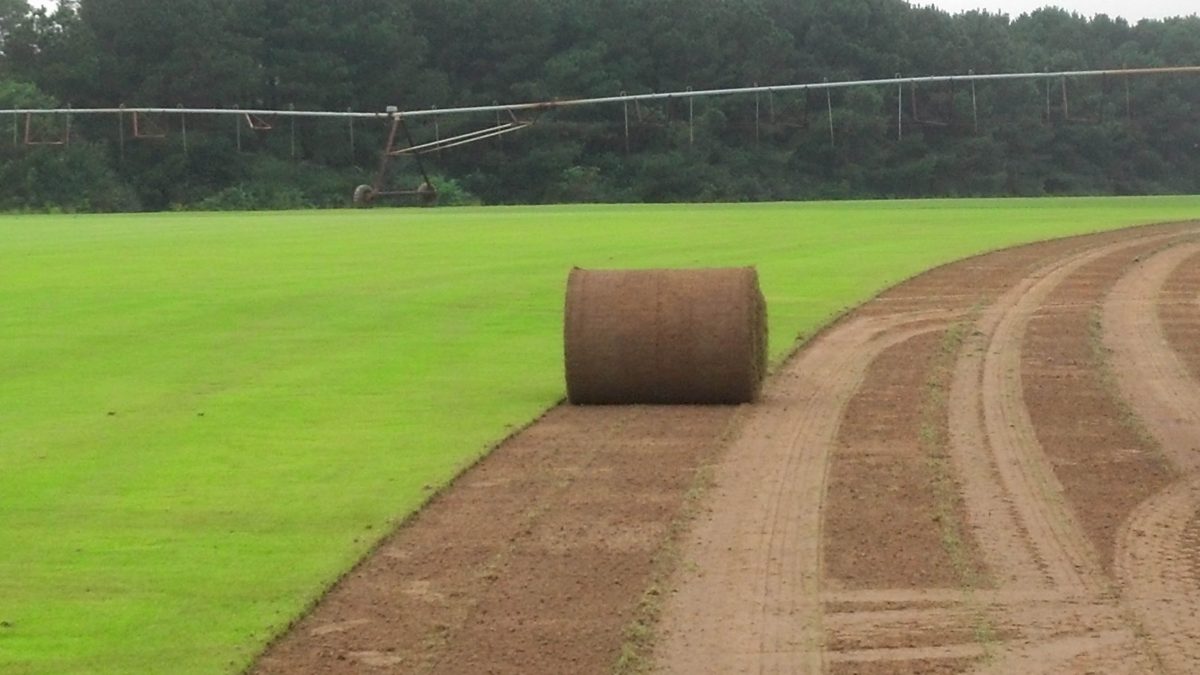 Sod Specs – A single piece of sod is a flat square measuring 16"x 24" or 2.6 square feet.
Single pallet – dimension is 48"x 48″ and weighs 1.5 – 2 tons
Bermuda Pallet – covers 504 square feet
Zoysia Pallet – covers 450 square feet
Partial pallets or pieces, please call for availability
Mega Rolls – are 42" wide by 90' long and cover 315 square feet
Big rolls can only be delivered, or picked up at our farm.  These cannot be picked up at our store. A forklift will be needed on site for installation. If a large quantity of rolls are needed for your project, Tifton Turf may supply a tube rack for storing the empty tubes.
Please Note: There is a pallet / tube deposit of $5 per pallet. When the pallet or tube is returned in useable condition, the $5 is refunded.
Sprigs are sold in bushels and can be delivered in boxes or by dump trailer, depending on the project application and quantity needed. Please contact our office for more information and to get a quote for your project.
Delivery & Pick Up
For the convenience of our customers, we offer pick up or delivery. Our local truck accommodates deliveries in the greater Gwinnett County area, making your delivery options quick and convenient.
A minimum purchase amount is required in some areas to be eligible for delivery. Delivery fees and charges are determined based on your location. If you are interesting in scheduling a delivery, contact our office at 770-271-9500 to get a quote.
Things to consider for your delivery:
Delivery is curbside only, we regret we are not able to accommodate requests for other areas of the lot.
Make sure there is a clear area for sod to be unloaded off a semi-truck by forklift.
Clearly FLAG the area the sod is to be placed.
Give clear landmarks as reference for directions to exact delivery site when ordering.
Please inform us if delivery location is to a gated community or has restricted access times.
Let us know if we can deliver in the evening. Let us know if we can deliver in the evening. Sod is cut to order at the farm location, and delivery time may be outside of normal business hours.
Please verify that the entrance to the delivery location can accommodate a semi-truck which makes wide-turns.
Things to consider when you pick up your sod:
For pick-up, truck bed must be able to fit a single pallet –  48"x48."
Pick-up Vehicle must accommodate 2 tons
Trailer must have at least 2500 lb. weight limit